Welcome to DT Performance Horses!
**2018 Foals Are Sold **
Home of DTS Dual Turbo Cat & DTC Immortal Force!

Here at DT Performance Horses, we exclusively brand all of our performance horses with our DT Brand!
Look at the right hip for Geldings/Stallions and Left Hip for Mares.
Find your next partner here- Currently for sale are only weanlings out of Turbo!
**2018 Foals are sold- 2019 Foals will be for sale!**

If you have any questions or comments please don't hesitate to get in contact with us!


DT Performance Horses, Attica MI
dtbarrel@gmail.com
(810)336-5247
Copyright 2012- 2020. All rights Reserved

Powered by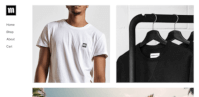 Create your own unique website with customizable templates.