DT's Dual Turbo Cat

Breeding Information:
2019 Stud Fee: $400
Limit to 5 outside mares for the 2019 Breeding Season!
Booking fee of: $100
Not Shipping at this time.
Live Cover- $8/day Mare Care- you provide grain
Live Foal Guarantee, 6 Panel Negative
5 Panel Negative, Color Tested: ee, Aa

Turbo has PROVEN himself in the barrel pen. Running several 1D times in state and out of state!

PEDIGREE
Incentives!

East Coast Stallion Incentive FundDTC Registration IncentiveDT's Dual Turbo Cat is stamping his foals!

ALL of Turbos Foals born at DT Performance Horses will be Registered with DTC in front of their names, Standing for Dual Turbo Cat.

If you see one of these DTC foals for sale or in the pen... NOW you know where they came from!

---
Registered Foals
DTC Dual Shota Venom DTC Special Forces
DTC Red Cat Fizz DTC Turbos Eli
DTC Darkest Brew
DTC Play N With Guns
DTC Dual Shota Rye
DTC Immortal Force

DTS Dual Turbo Cat
Powered by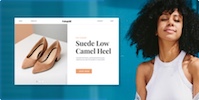 Create your own unique website with customizable templates.